No, no and no. For now we know that Hogwarts Legacy don't be a multiplayer game when it comes. You will be newcomers to Hogwarts in the fifth grade (the reasons will be explained in game). And the game will be more about you and your experience.
But you could make friends in Hogwarts and if this friend will be closed to you then they could became companion and helps you with your adventures.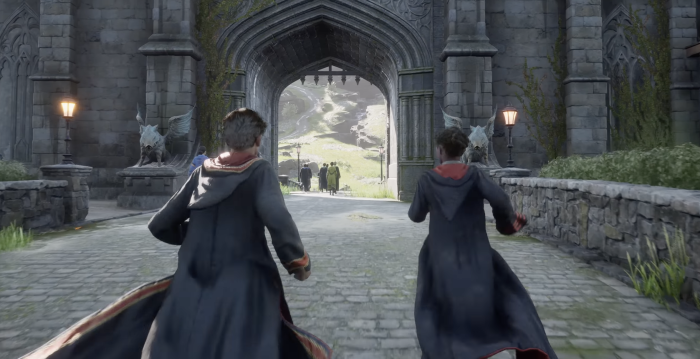 From same official gameplay reveal we could see that some "fights" will be designed for two and more person. On image bellow you could see fights in pair.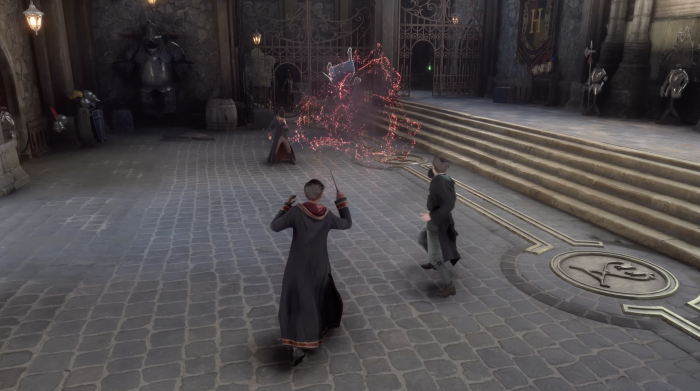 Let's watch all available gameplay from Hogwars Legacy.
Will exist multiplayer DLC in future?
This could be good question. When I thinking about next milestones of game. Could be some multiplayer DLC good way how to expand. But I can't imagine how it would all work in one place at Hogwarts.
I would rather think that there could be some significantly larger world (which I guess we will get to over time) and in this world there could be some larger events like a war of wizards? However, we know from LORE that the first wizard war was during Voldemort's time. So I don't know and we'll see.