Wizard's Field Guide is book with information about Hogwarts and magical words which will be gradually expanded as we explore the world of wizard. Let's take look on this book. 📖
Where to get Wizard's Field Guide?
This book we will get from Matilda Weasley which is one of professors in Hogwarts in 1890-1891.
We have information that this is a book that we will receive in the first days of our stay at Hogwarts. And it's a book that's not commonly available in the Harry Potter world.
What is goal of Wizard's Field Guide?
This field guide has only one goal which is help new student to prepare for O.W.L. tests. In our view (gamer) this book is one place where you can find everything. This is often used in RPGs to centralize knowledge, quests, hints and maps.
How will look Wizard's Field Guide?
From some twitter content we know that wizard's field guid will looks like there…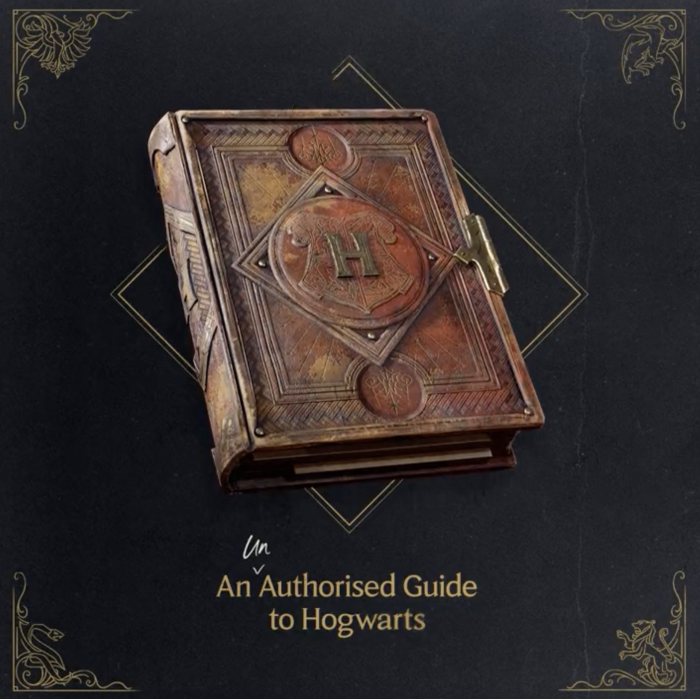 … on image you could see "un"Authorized so there are some pro-students tips:
Common rooms has own secrets and things to do there.
"Restricted section of library" the world restricted is just sugestion.
Have fun with Peeves if you could.
You must visit Forbidden Forest.